PLAMENKA BOJCHEVA: "TRANSPARENCY AND ACCOUNTABILITY OF PUBLIC AUTHORITIES IS ONE OF THE CENTRAL POSTULATES IN ESTABLISHING NATIONAL INTEGRITY AND IN THE FIGHT AGAINST CORRUPTION"
09.12.2021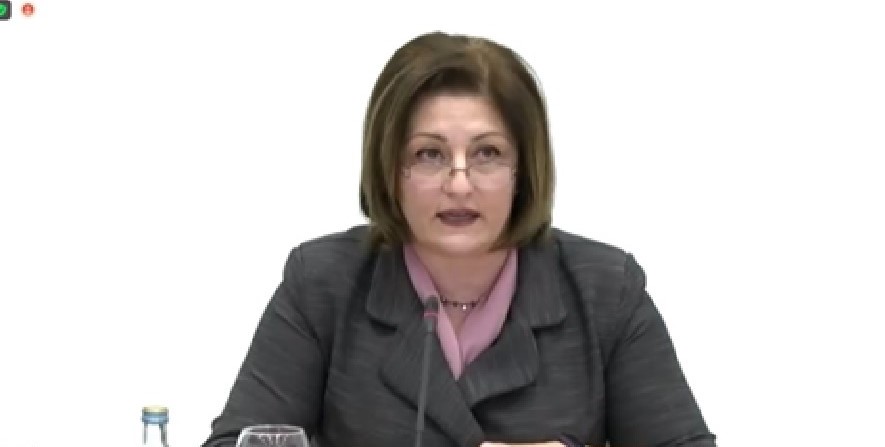 Plamenka Bojcheva, director of the Agency for the Protection of the Right to Free Access to Public Information, delivered a speech at the occasion of International Anti-Corruption Day, which was held under the slogan "Choose the right direction! Choose integrity!" 
During the second session entitled "The State Commission and the Creation of an Integrity System" as a part of the pilot program for the implementation of the integrity system of five institutions, among other things, Bojcheva emphasized that: 
"One of the Agency's primary commitments is to institutionalize this set of values and standards. Transparency and accountability of the public authorities are central to establishing national integrity and combating corruption. Public pressure and citizen participation are also extremely potent mechanisms that only work if the citizens are adequately and continuously informed about the society in which they live, the manner in which public policies are adopted, and the manner in which public funds are allocated. It is a great honour for me that the Agency has an ongoing, close relationship with the SCPC, with whom we jointly promote and advance free access to public information as a powerful anti-corruption tool. The social media campaign is one of the activities carried out within the framework of the joint IPA 2 project on "Transparency and Accountability of the Public Administration", aimed at strengthening national integrity as part of the aforementioned cooperation. 
The achieved results of our cooperation are evident and should serve as an inspiration to all of us that together we can make progress in raising civic awareness, the incomparable power of public pressure, with the goal of enhancing national integrity and the accountability of public institutions and officials", emphasized Bojcheva.