INFORMATIVE AND EDUCATIONAL SESSIONS WITH YOUNG PEOPLE, JOURNALISTS, AND REPRESENTATIVES OF CIVIL ORGANIZATIONS AND INSTITUTIONS ORGANIZED BY AFAPI AND ADI
01.04.2022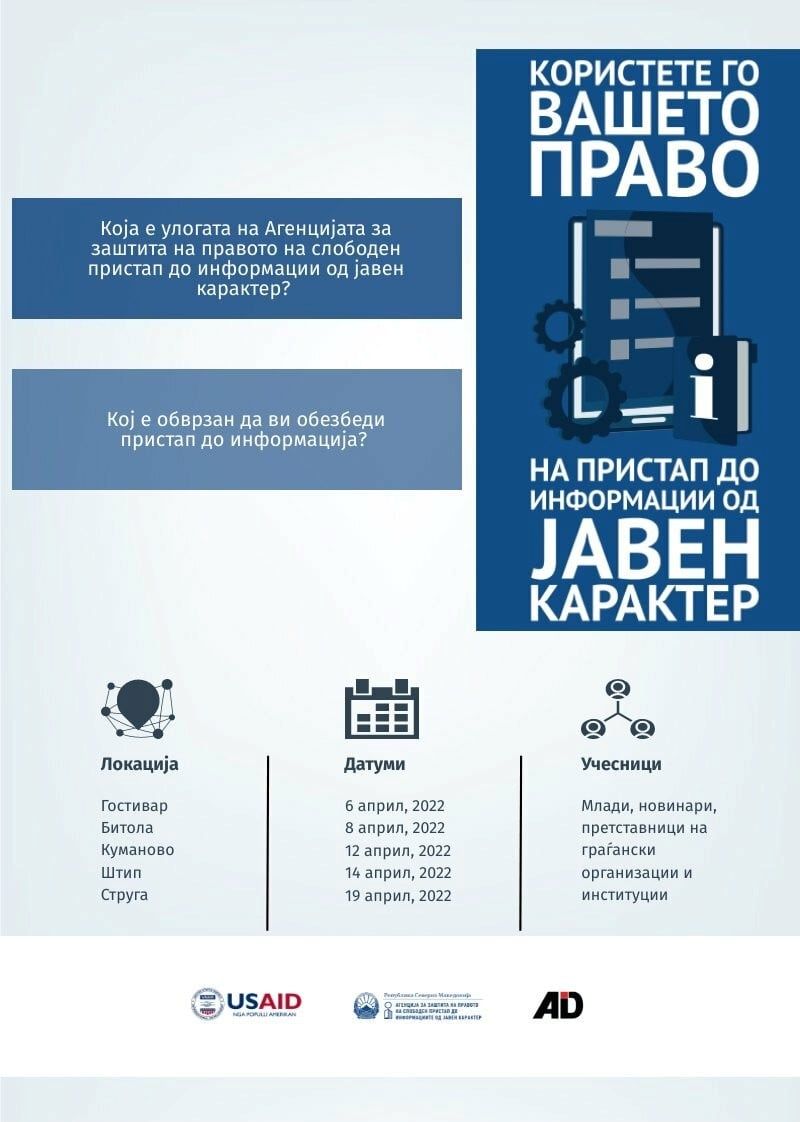 The Agency for the Protection of the Right to Free Access to Public Information and the Association for Democratic Initiative, as part of the USAID Project for Citizen Participation, are organizing informational and educational sessions with young people, journalists, representatives of civil society organizations, and institutions on using the right to free access to public information. 
The purpose of these sessions is to clarify how to submit a request for access to public information and encourage the public to use this constitutionally guaranteed right to free access to public information.
During April, regional educational sessions are planned in the following five cities in the Republic of North Macedonia:
Gostivar, April 6

th

(Wednesday)

Bitola, April 8

th

(Friday)

Kumanovo, April 12

th

(Tuesday)

Shtip, April 14

th

(Thursday)

Struga, April 19

th

(Tuesday)
In addition, the Agency will report the time and location for each session individually on its Facebook page.