"FREE ACCESS TO PUBLIC INFORMATION" TAIEX WORKSHOP
23.04.2021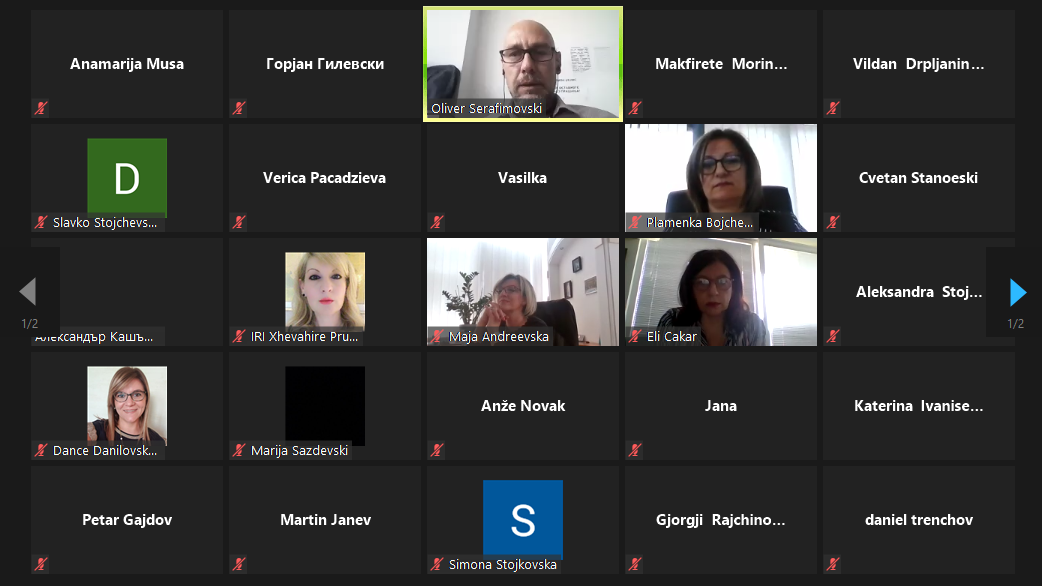 The Agency for the Protection of the Right to Free Access to Public Information hosted a two-day workshop on the topic: "Free Access to Public Information" within the framework of the established cooperation and with the support of the TAIEX instrument of the European Commission.
The workshop was held online on the ZOOM platform, and about 40 officials of the holders of information, representatives of civil society organizations and the media, as well as employees of the Agency, participated in its work. In doing so, experts from Croatia, Slovenia and Bulgaria shared their experiences: Dr. Anamaria Musa, associate professor at the Faculty of Law at the University of Zagreb, Anzhe Novak, prevention consultant, Information Commissioner of the Republic of Slovenia, and Aleksandar Kashumov, a key expert on free access to public information on a project funded by IPA2 "Promoting Transparency and Accountability in Public Administration" (ProTracco), North Macedonia, Head of the legal team for the access to information program.
The director of the Agency, Plamenka Bojcheva, and Makfirete Morina Sulejmani spoke about the Macedonian experiences and practice. The workshop's goal was to facilitate discussion about how to implement the law, specifically how to apply the harm test, how to effectively manage exceptions to the law, as well as to discuss strategies for resolving issues that may arise from this practice.