CONFERENCE ON THE SUBJECT: "IMPROVEMENT OF THE SYSTEM FOR FREE ACCESS TO INFORMATION OF PUBLIC CHARACTER"
23.09.2022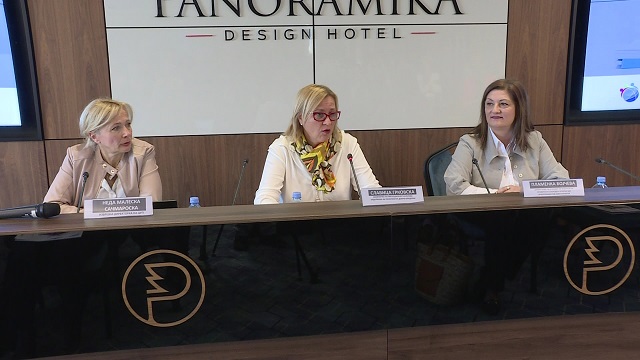 Today, a conference was held on the subject of "Improvement of the system for free access to public information," hosted by the Center for Change Management and co-hosted by the Agency for the Protection of the Right to Free Access to Public Information and the Deputy President of the Government of the Republic of North Macedonia responsible for good governance policies.
The purpose of the conference was to present the Analysis of the most frequently requested data through the instrument for free access to public information, as well as to encourage the proactive approach of the holders of information of public interest.
Plamenka Bojcheva, director of the Agency, Slavica Grkovska, deputy president of the Government in charge of good governance policies, and Neda Maleska-Sachmaroska, CCM's executive director, opened the conference with their introductory speeches.
The Change Management Center and the Agency for Free Access to Public Information collaborated on an analysis that was presented at the first panel as a draft of the Guidelines for increasing the transparency of public institutions. To facilitate easier access to the information and to enhance the proactive transparency of the information holders, a list of information will be compiled as part of this process and will subsequently become an obligation to be published on the web pages of the institutions.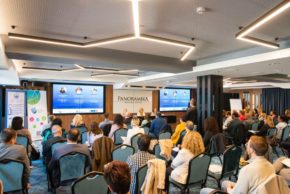 The second panel of the conference was dedicated to the topic "Proactive approach to the Publication of Information of a Public Nature," where representatives of the civil sector, the academic community, and the Agency conveyed their experiences and recommendations for better transparency of the information holders.
The following are the statements made by the Agency's director Plamenka Bojcheva, deputy prime minister Slavica Grkovska, and the CCM's executive director, Neda Maleska-Sachmaroska.
https://www.facebook.com/watch/?v=396871009111526