A DEBATE ON THE IMPLEMENTATION OF THE LAW ON FREE ACCESS TO PUBLIC INFORMATION
14.04.2021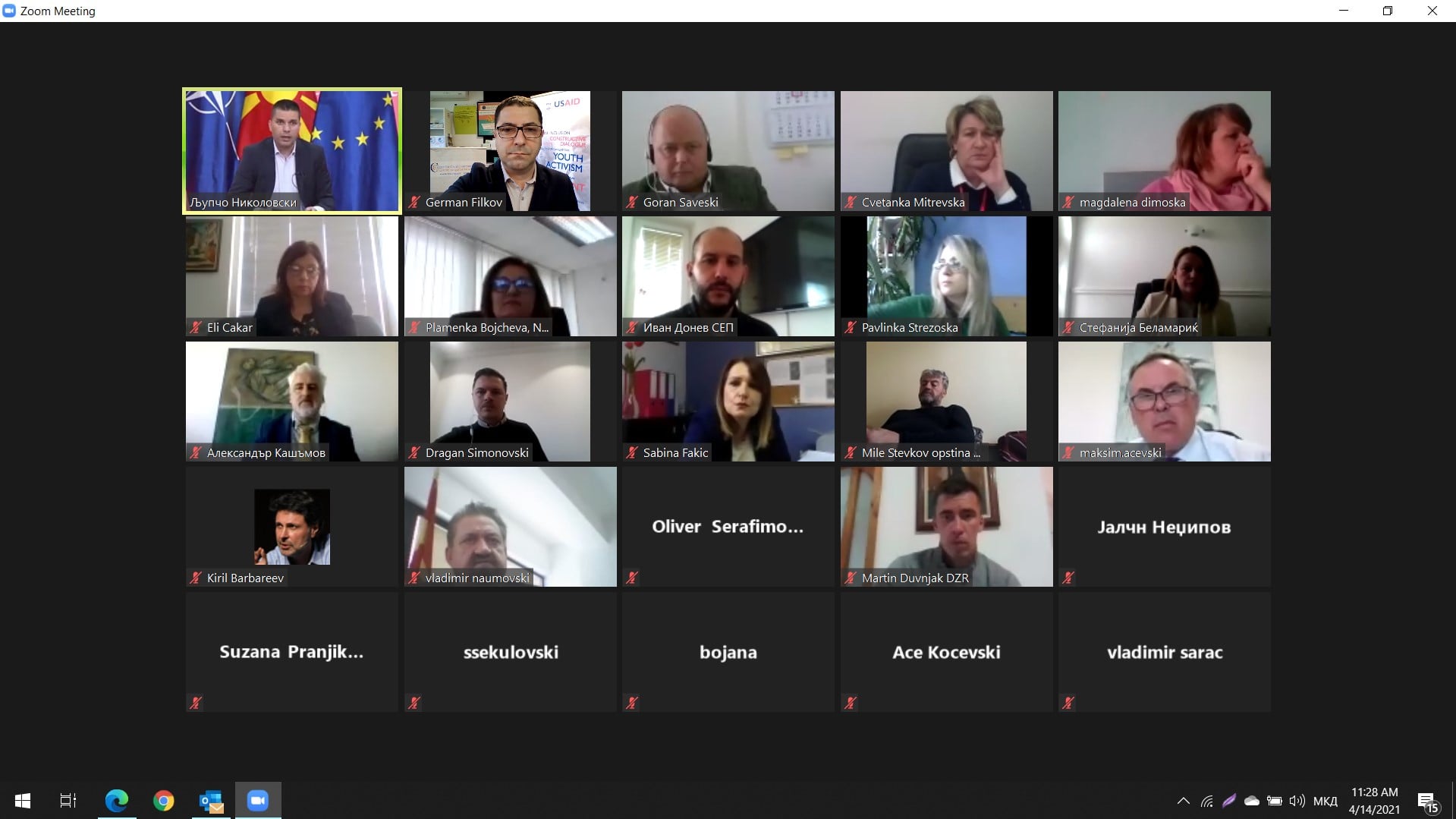 The Center for Civil Communications hosted a discussion on the implementation of the Law on Free Access to Public Information. More than seventy people took part in the debate, which took place on the videoconferencing website Zoom. Three speakers participated in the debate: Eli Chakar from the Ministry of Local Self-Government, Plamenka Bojcheva, director of the Agency for the Protection of the Right to Free Access to Public Information; and Ljupcho Nikolovski, deputy prime minister of the RSM for Combating Corruption, Sustainable Development, and Human Resources. 
Director Bojcheva presented a speech that gave the audience an overview of how the Law on FAPI is being used today. In order to identify inconsistencies and make recommendations for the future improvement of the application of the law, representatives of public institutions, and officials with the holders of public information, met to discuss past experiences with the law's application.
A special focus was placed on active transparency. The participants in the debate also emphasized the importance of having additional debates in the future to not only share their experiences with implementing the law but also to clarify any questions that may arise regarding the application of the Law on FAPI by providing practical examples.